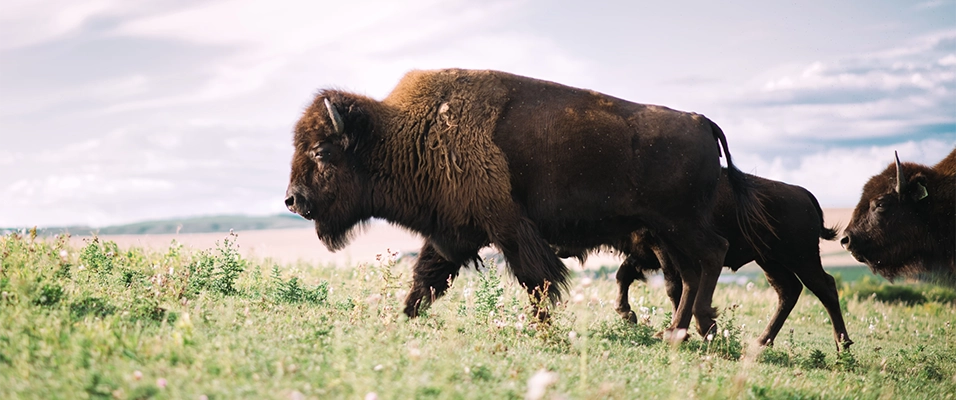 Iron Head Bison Monthly Blog: Volume 1
We are very excited to be starting a new blog segment where we will provide important updates about Iron Head Bison. Every month we will be updating our readers with the exciting events that taken place over the recent weeks as well as what is happening now and expected to happen in the future. We believe this will be a great way to continue sharing our journey with those who are most interested while giving important updates about new products, restocks, and more!

Recent Events on the Ranch
We would like to thank everyone again for their patience during our transition period toward bulk orders. The pre-order meat packages (1/4, 1/2, and Full Bison) are now available and can be pre-ordered through our website or by directly contacting us via email. This turns a new page for the way Iron Head Bison operates and we hope that it will help us to continue fulfilling our customer's needs.
Another exciting event for Iron Head Bison was the Shania Twain concert at the Canada Life Centre here in Winnipeg, MB. After the show, Shania was gifted with a pair of our handmade bison leather moccasins. We will be continuing to work with True North Sports & Entertainment as our products are a great way to show gratuity for the amazing artists who are visiting Winnipeg and putting on incredible shows for the city! Our products are a great way to show gratuity for the amazing artists who are visiting Winnipeg and putting on incredible shows for the city!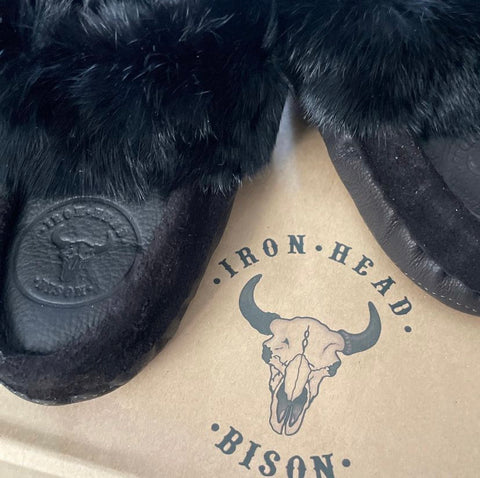 What's Next for Iron Head Bison
We will be continuing to work with Homefield to build our website, and warefx in assisting in making the ordering process as seamless as possible for all our great customers. For everyone wanting merchandise, we would like to thank you for your patience. We are continuing to design and work on offering Iron Head Bison shirts, hoodies, and hats. You can expect pop-up stores to become available in the near future which will be offered a couple times a year for everyone to order their desired Iron Head Bison items.
New Products and Restocks
Our products have been flying off the shelves lately as our supply has dwindled very quickly. Order now while all your favourite products are still in stock. If we are all out of your desired products we will keep you updated on the restocking of our products which will happen again very soon.
For those who have not ordered recently, we want to update you on our new packages and ordering process. We are now offering larger bundles of 1/4, 1/2, and Full Bison which can be pre-ordered online. Due to the high demand for larger orders we are now have a $200 order minimum. Please reach out to us with any questions or concerns you may have about our new ordering process.
Website Link to Purchase: https://shop.ironheadbison.com
No Results Found
The page you requested could not be found. Try refining your search, or use the navigation above to locate the post.
The Top Sirloin Roast is a lean steak with less fat and marbling than other steaks. The Top Sirloins are tender and slightly sweet tasting. Top sirloin is an excellent choice if you wish to marinade your steak. Cooking Methods: Grill, Broil, or Pan-Broil Perfect for...
Filet mignon is a high-end cut of tender, tasty high-quality meat. Taken from the tenderloin, the filet mignon is the most tender cut available from the bison. This cut is full of flavour and less fatty than other cuts leaving you with a high protein but very tender...
60 MINUTES4 SERVINGSINGREDIENTS:Filling: 1lb ground bison 1 baby bok choy, diced 6 water chestnuts, diced 2 green onions, thinly sliced 2 garlic cloves, minced 2 teaspoons minced fresh ginger 1 teaspoon sesame oil 2 teaspoon salt 1/2 teaspoon cracked black pepper 1...