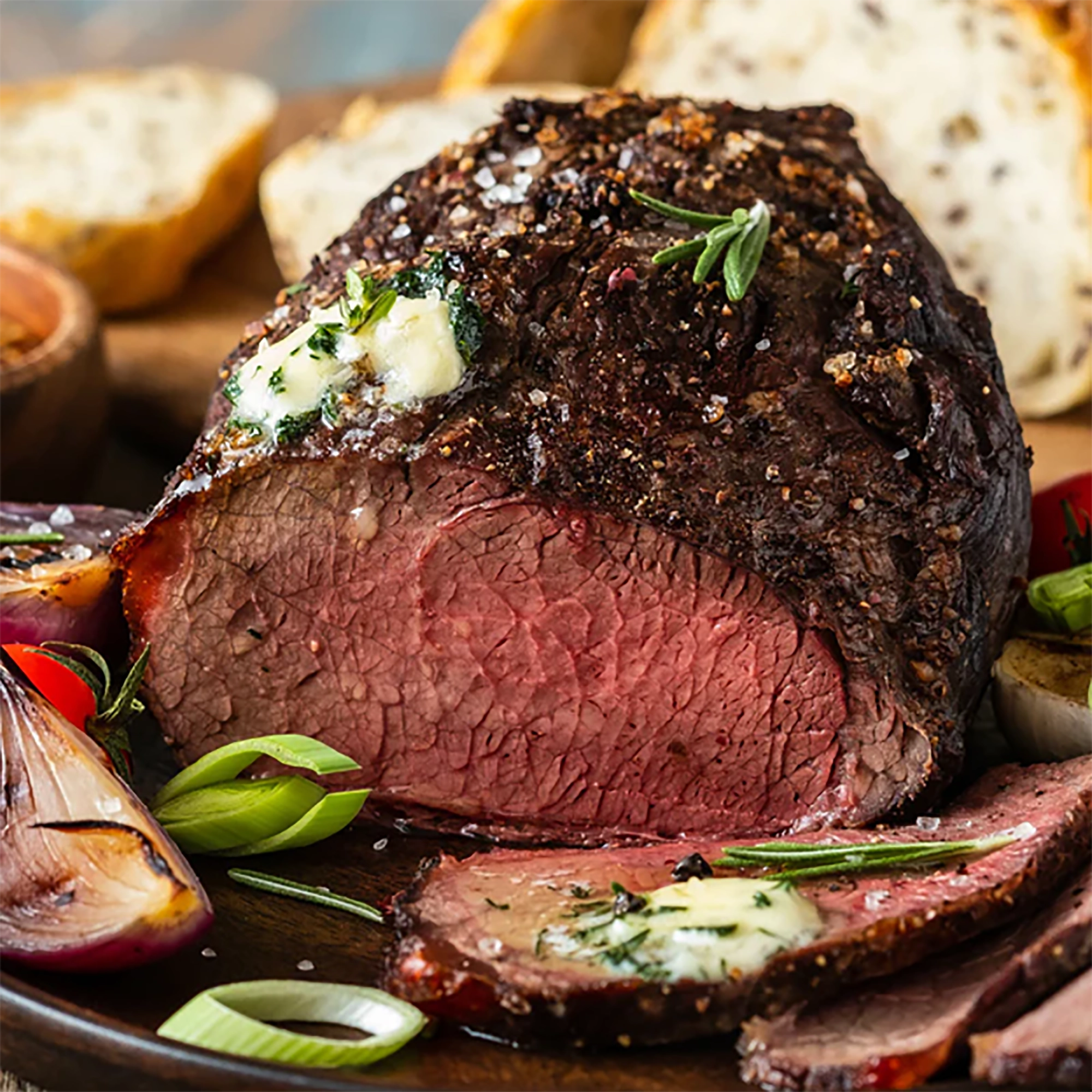 The Top Sirloin Roast is a lean steak with less fat and marbling than other steaks. The Top Sirloins are tender and slightly sweet tasting.
Top sirloin is an excellent choice if you wish to marinade your steak.
Cooking Methods: Grill, Broil, or Pan-Broil
Perfect for your crock pot or slow roasting. Good for the BBQ, or pan-frying. Whichever cooking method you choose be sure to experience mouthwatering flavor with all the health benefits of bison.
We recommend searing each side on high heat and letting rest for a few minutes after cooking. Best if cooked rare to medium-rare and cut thin.
Do not over cook!
Filet mignon is a high-end cut of tender, tasty high-quality meat. Taken from the tenderloin, the filet mignon is the most tender cut available from the bison. This cut is full of flavour and less fatty than other cuts leaving you with a high protein but very tender...
60 MINUTES4 SERVINGSINGREDIENTS:Filling: 1lb ground bison 1 baby bok choy, diced 6 water chestnuts, diced 2 green onions, thinly sliced 2 garlic cloves, minced 2 teaspoons minced fresh ginger 1 teaspoon sesame oil 2 teaspoon salt 1/2 teaspoon cracked black pepper 1...